Rising natural gas prices threaten U.S. green energy projects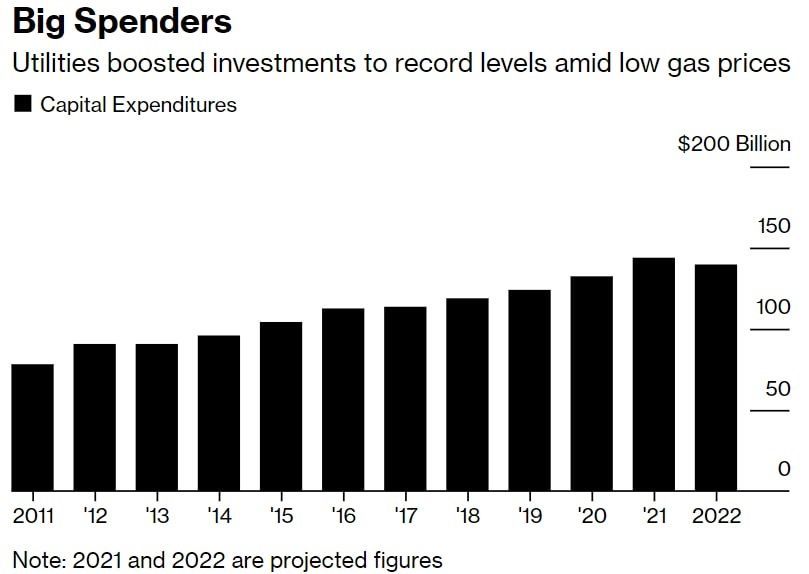 Natural gas prices in the U.S. will almost double in 2022. Against this backdrop, electricity consumers are trying to save money, which in turn is hurting utility revenues.
Over the past decade, utilities have been free to invest in clean-energy projects thanks to low gas prices. But in the near future, investment will fall, according to strategists at Morningstar Inc.