Gasoline rises again in the U.S.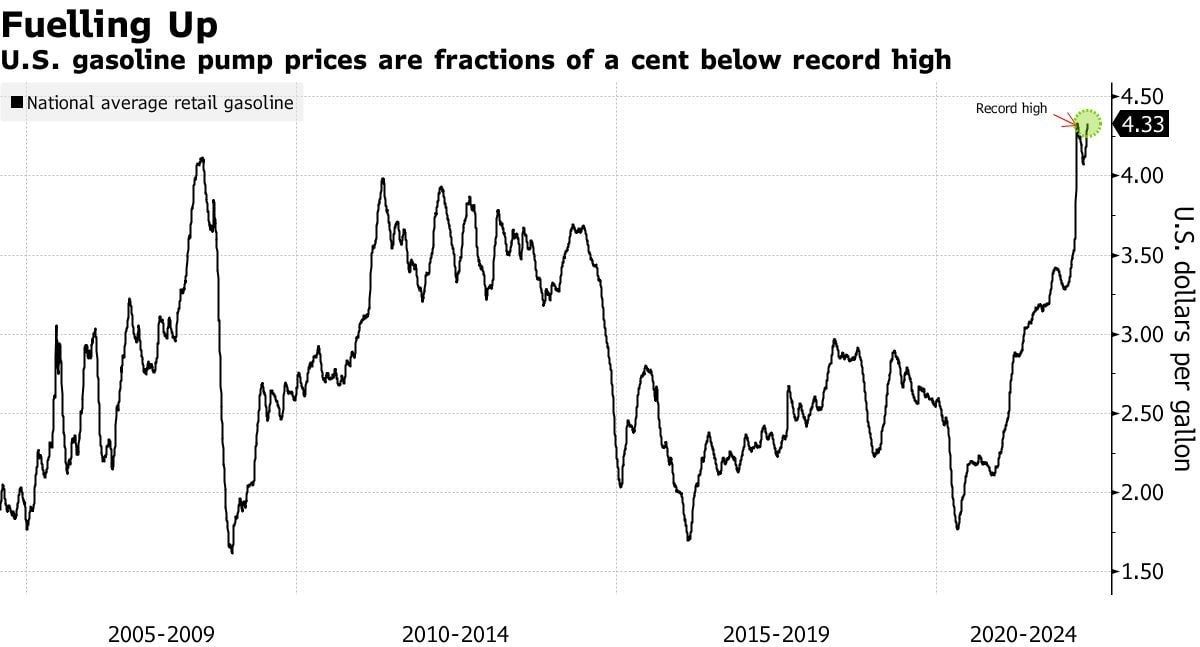 The price of gasoline in the U.S. has jumped to near record levels again. The retail price reached $4,328 per gallon on Sunday. Currently, the all-time high set in early March is $4.331 per gallon.
The Ukrainian crisis has significantly reduced the supply of diesel fuel to the world market. The conflict has led to a rapid reduction in fuel stocks in many countries, including the United States.
The current price dynamics reflects the increased summer demand and limited supply. Despite the drop in oil demand from China, domestic seasonal consumption in the states does not allow prices to cool down.