The upcoming reporting season could be a serious test for the stock market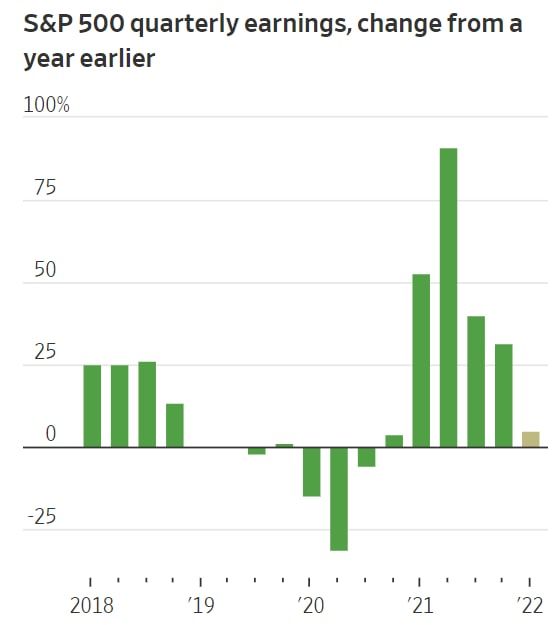 Record inflation, tighter monetary policy, COVID-19 in China, and geopolitics should all have a negative impact on many companies' quarterly results. FactSet, meanwhile, forecasts the S&P 500's net income to rise 12.1%, above its five-year average of 11.2%.
The S&P 500 index is down 5.8% since the beginning of the year. The Nasdaq is even worse, losing more than 12% over the same period. The economic problems facing companies in 2022 are "weighing on" production capacity and consumer demand.
In company reports, analysts and investors will pay close attention to how companies are coping with rising costs, the WSJ writes. According to Joe Quinlan of Bank of America, Q1 will show which companies are hardest hit by inflationary pressures.