Are we facing stagflation?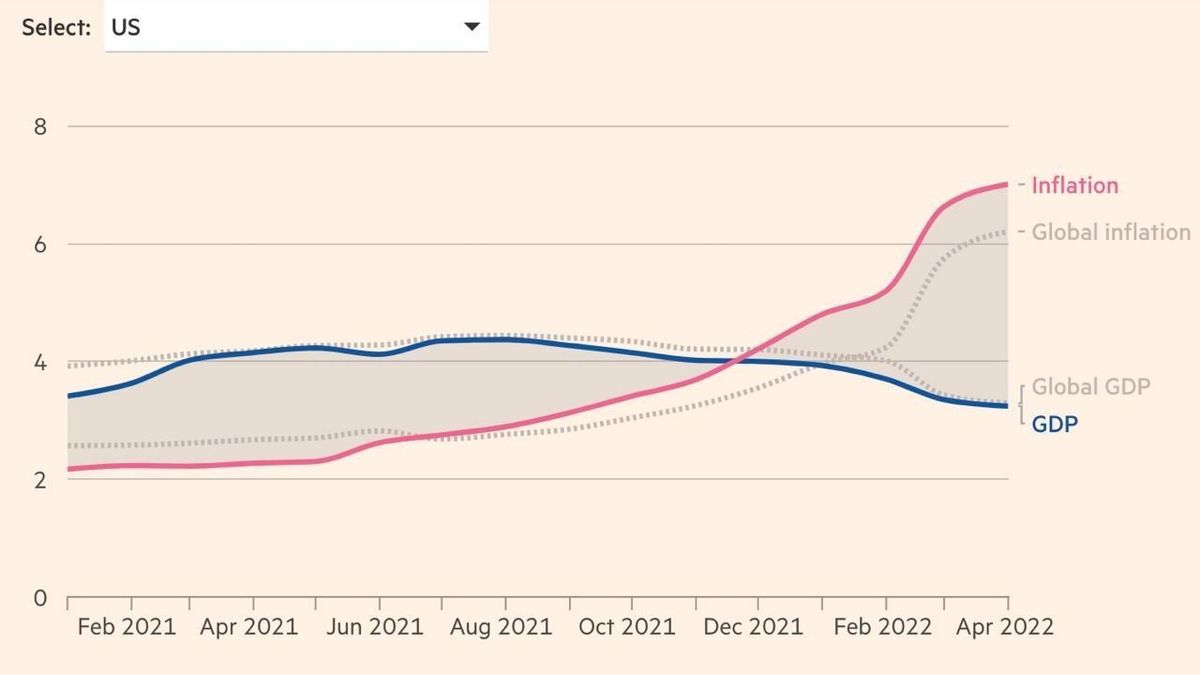 Inflation in the world's biggest economies is at historic highs, and GDP is contracting.
"This will be a stagflationary year in the eurozone. Higher energy prices will keep inflation high, reduce household incomes and undermine business confidence," Andrew Cunningham, Capital Economics' chief economist for Europe.
Germany is one of the hardest-hit countries with an energy-intensive manufacturing sector and an export-oriented economy.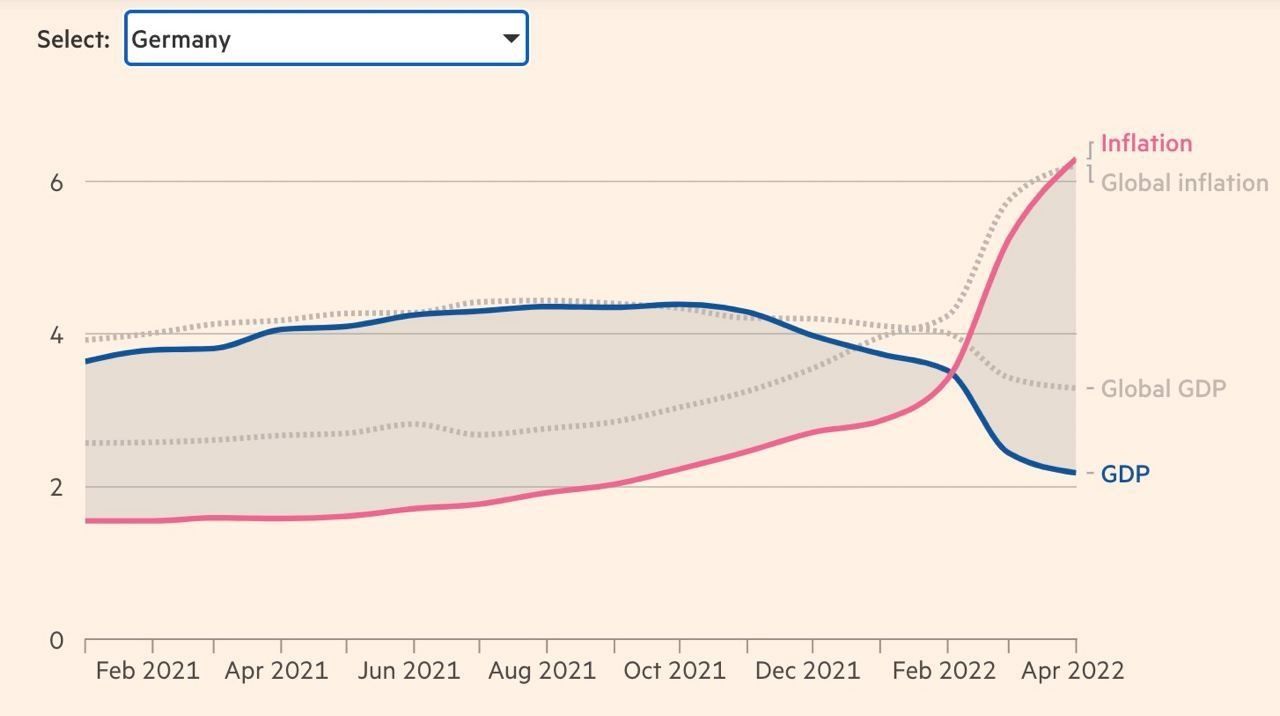 Over the past six months, economists have halved Germany's economic growth forecast and inflation expectations have been raised threefold.