The U.K. food sector is the hardest hit by rising energy prices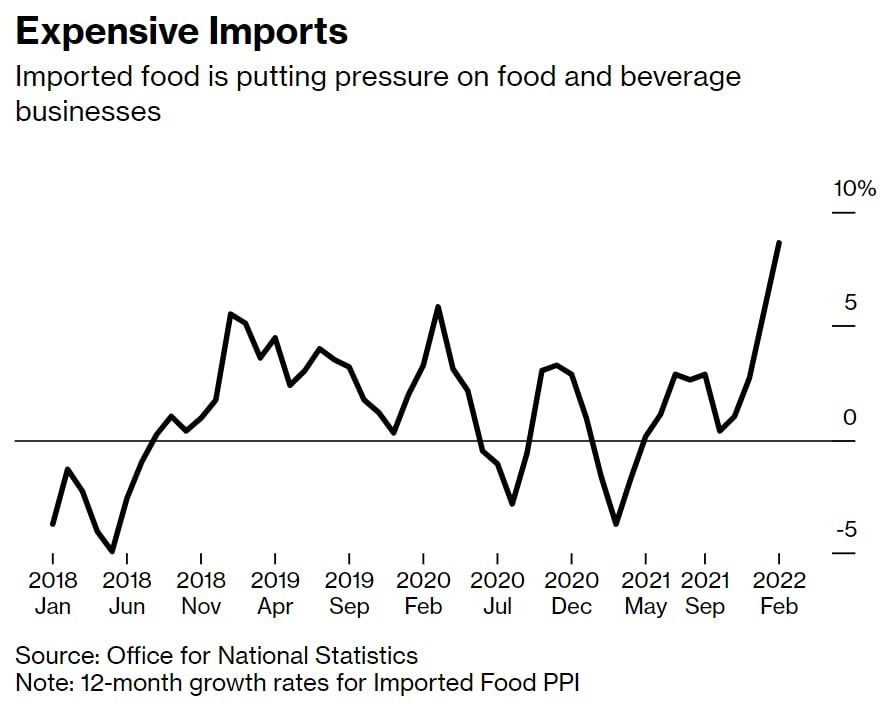 According to the Office for National Statistics, British food producers are particularly hard hit by the rally in energy markets. Sixty percent of industry workers were affected, compared with a sector average of 38 percent.
The U.K. economy is on the verge of stagflation, according to agency analysts. This makes it difficult for policymakers to sustain the industry.