Canadian two-year bond yields reach 2.5% for the first time since 2008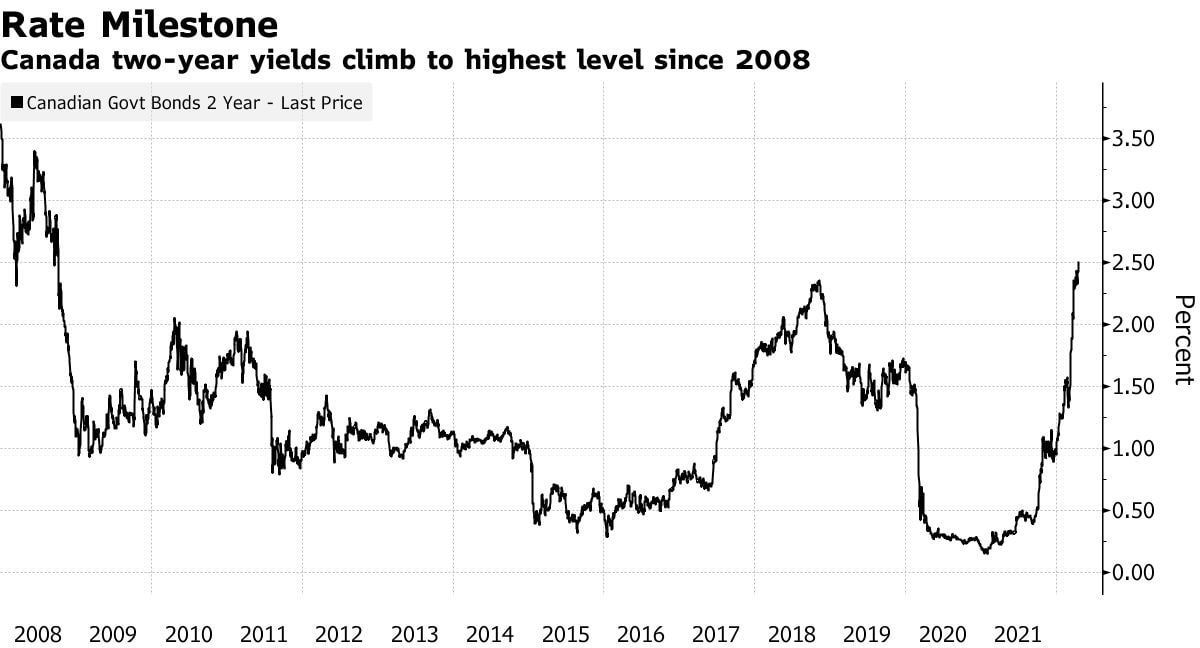 Investors continue to bet on a more aggressive Bank of Canada policy. Last week the regulator raised the rate by 50 basis points.
The rise in Canadian bond yields follows a rally in U.S. Treasuries. In the U.S., whose economy is most closely tied to that of Canada, the Fed began raising rates in March. And according to forecasts, this is far from over.